Our History
It all started in 1920 when Benjamin Sanel and Edward Sanel Sr. founded Sanel Auto Wrecking Company in Concord, NH. Their vision was to supply customers in northern New England with the highest quality car parts in the automotive repair business.
1920
Our Beginnings
As the winds of change began to transform the transportation industry, father and son team Benjamin and Edward Sanel saw opportunity. The two men opened Sanel Auto Wrecking Company in Concord, selling new and used auto parts, scrap iron and metal to the local community.
1960
Growth and Transition
Sanel added some 30 locations throughout the next two decades and became the dominant player in the industry. They teamed up to start one of the first buying groups, called Associated Parts.
2018
Sanel Joins Forces with NAPA
Sanel partnered with NAPA Auto Parts to become Sanel NAPA. The company would continue to be independently owned and operated by the Sanel family. With that partnership came the opportunity to purchase eight additional NAPA stores bringing the company total to 49 locations.
About Sanel
Sanel NAPA is a leading auto parts, heavy-duty truck parts, and body shop supplies distributor with over 46 store locations throughout New Hampshire, Vermont, Maine, and Massachusetts. We deliver quality car parts, heavy-duty truck parts, automotive paint and body supplies, and tools and equipment that are durable, dependable, and long-lasting in order to provide our clientele with the best products and services possible.
Sanel NAPA employs a knowledgeable, professionally trained team of automotive experts that assist professional mechanics, service garages, and individual customers with finding the right products and solutions that fit their needs. We are an auto parts store that is dedicated to honesty and integrity from our products to our services, right down to our commitment to high customer service standards.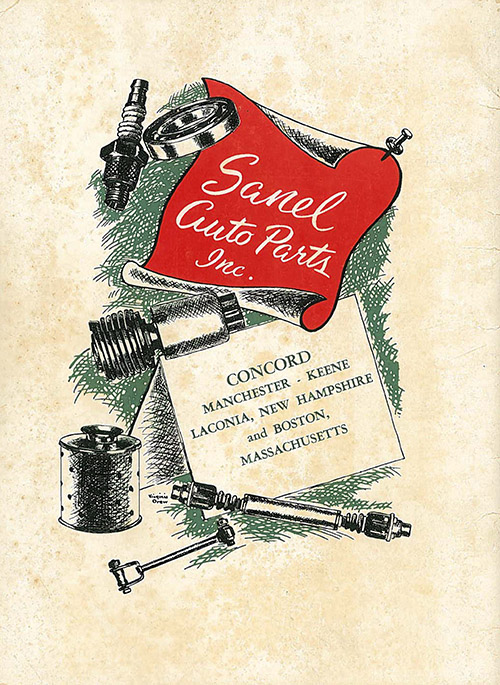 Sanel NAPA has established a reputation for exceptional customer satisfaction in the automotive industry. We pride ourselves in getting the job done right the first time which is why we strive to deliver unmatched products, prices, and selection from an auto parts store that you can trust.
Mission Statement
To be the best parts store in town. To achieve our mission, we
Attract and retain highly engaged team members
Are easy to do business with
Have convenient locations in the communities that we serve
Serve our customers with NAPA KNOWLEDGE by offering a wide variety of quality parts, products and services
Have a question or comment? We'd love to hear from you! Reach out anytime or stop by one of our locations!